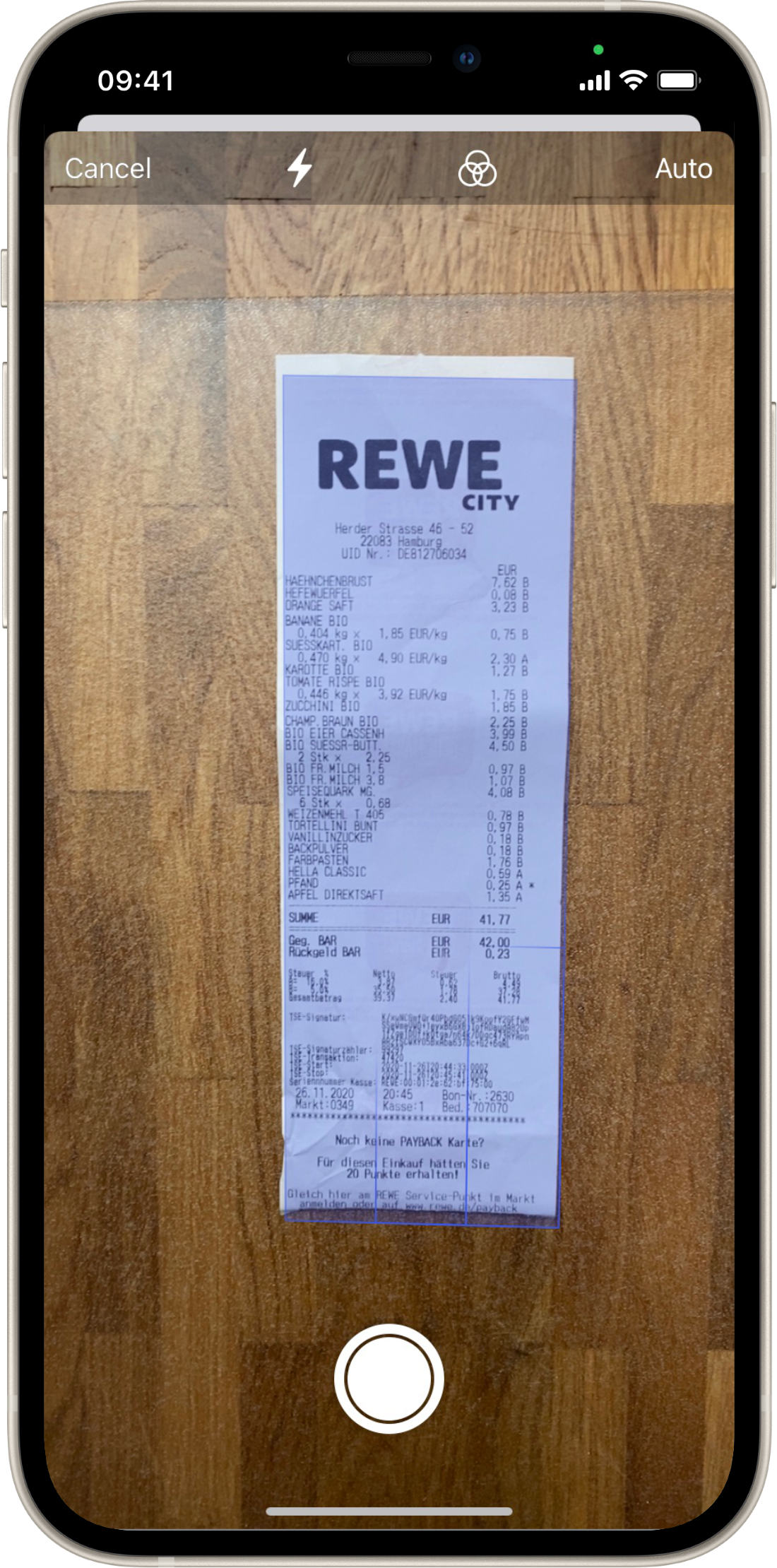 Scan
The document scanner, based on Apples VisionKit, automatically recognizes receipts, cuts and aligns them and runs text-recognition.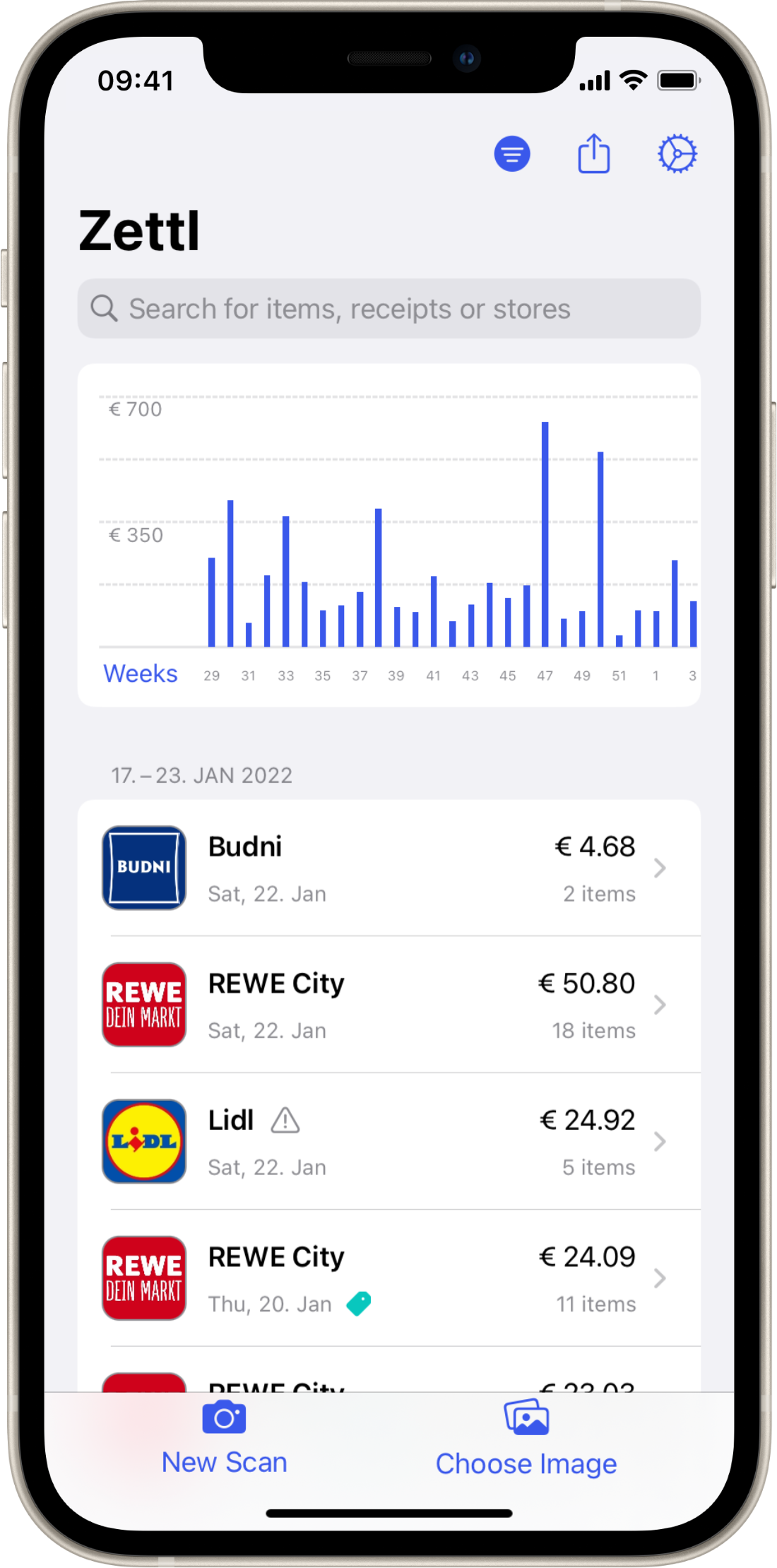 Overview
Stores and synchronizes all receipts via iCloud.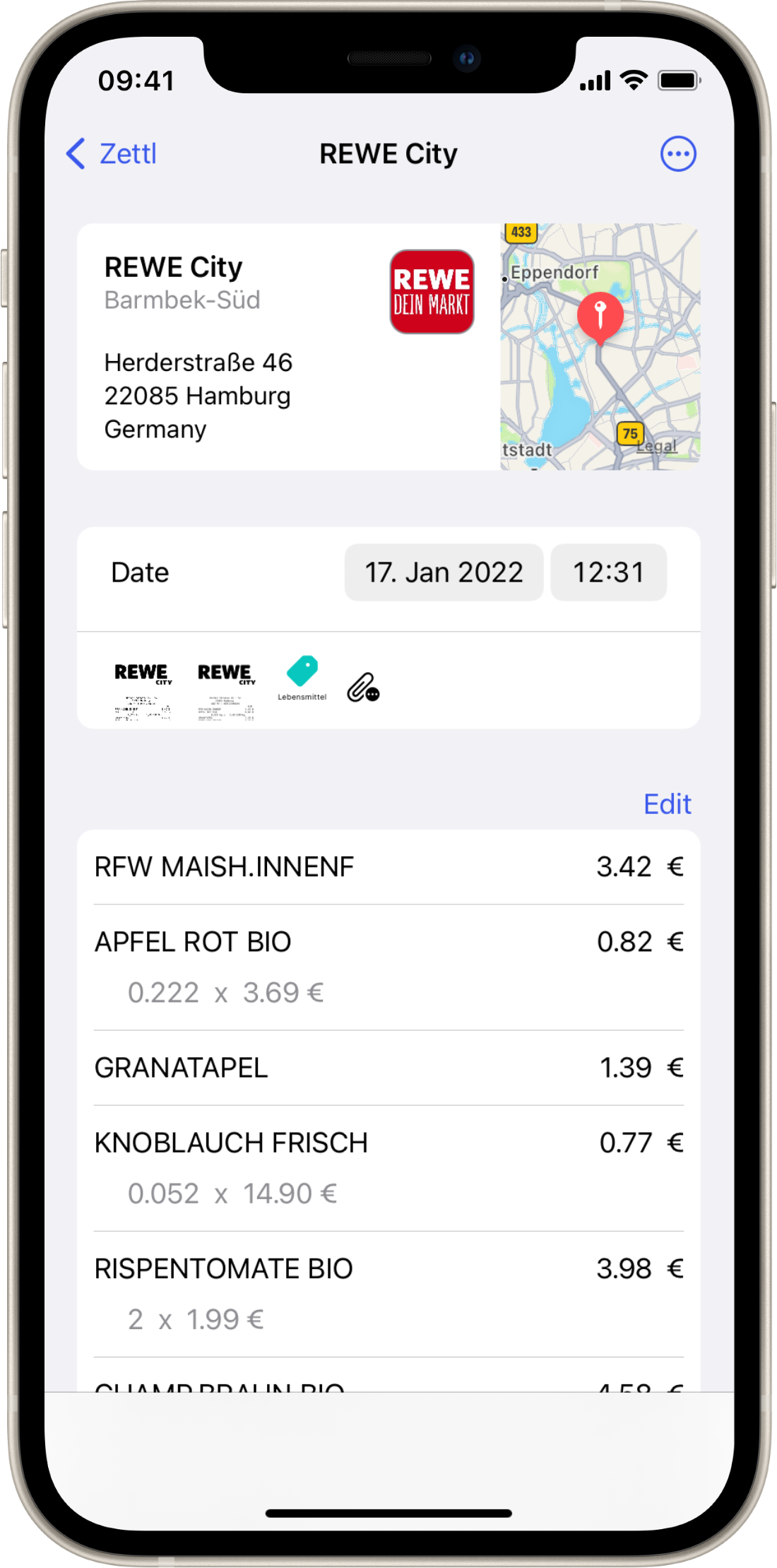 Recognition
Recognizes items, amounts and prices automatically.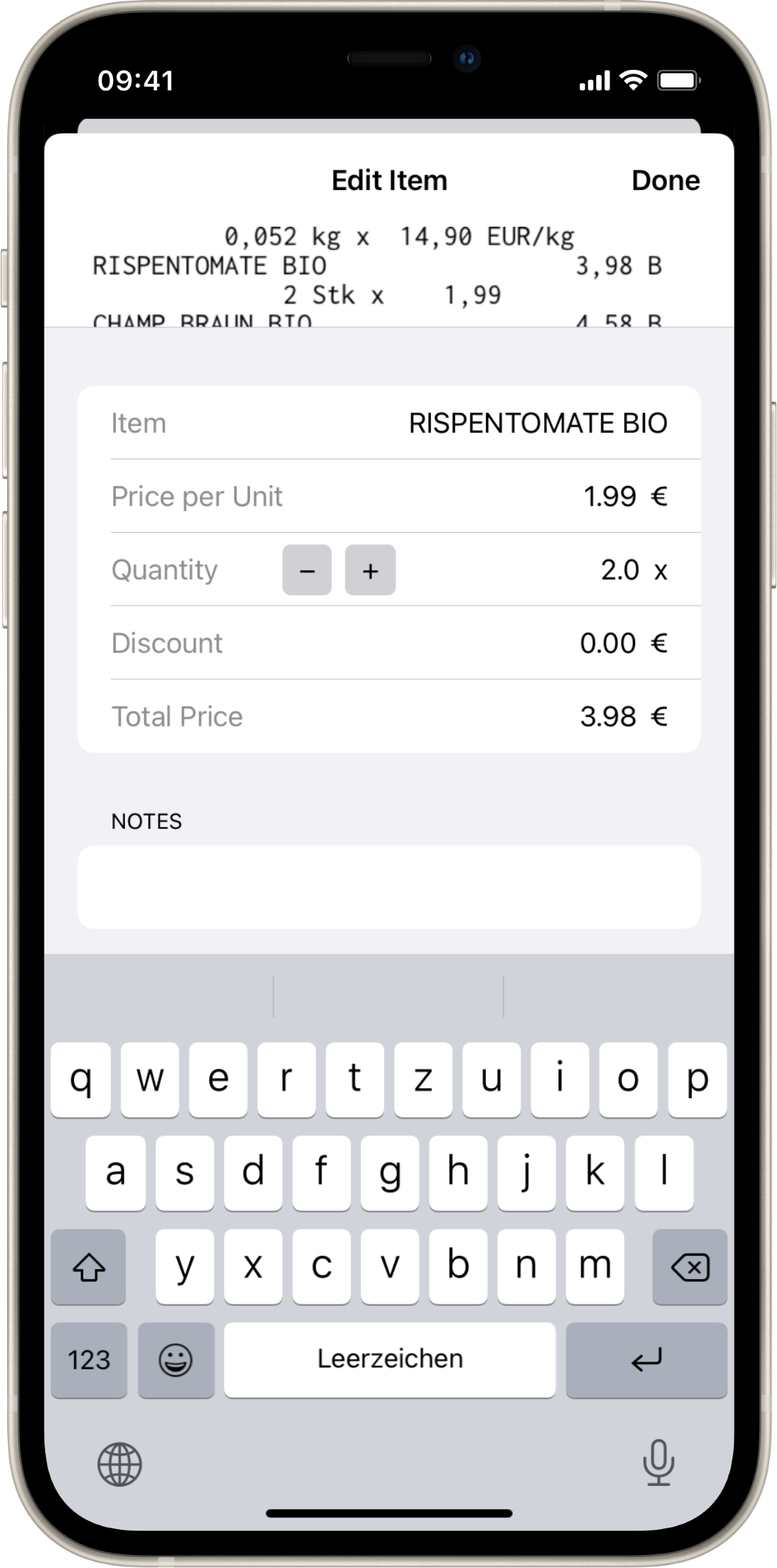 Edit
Simply correct names, prices, amounts and discounts.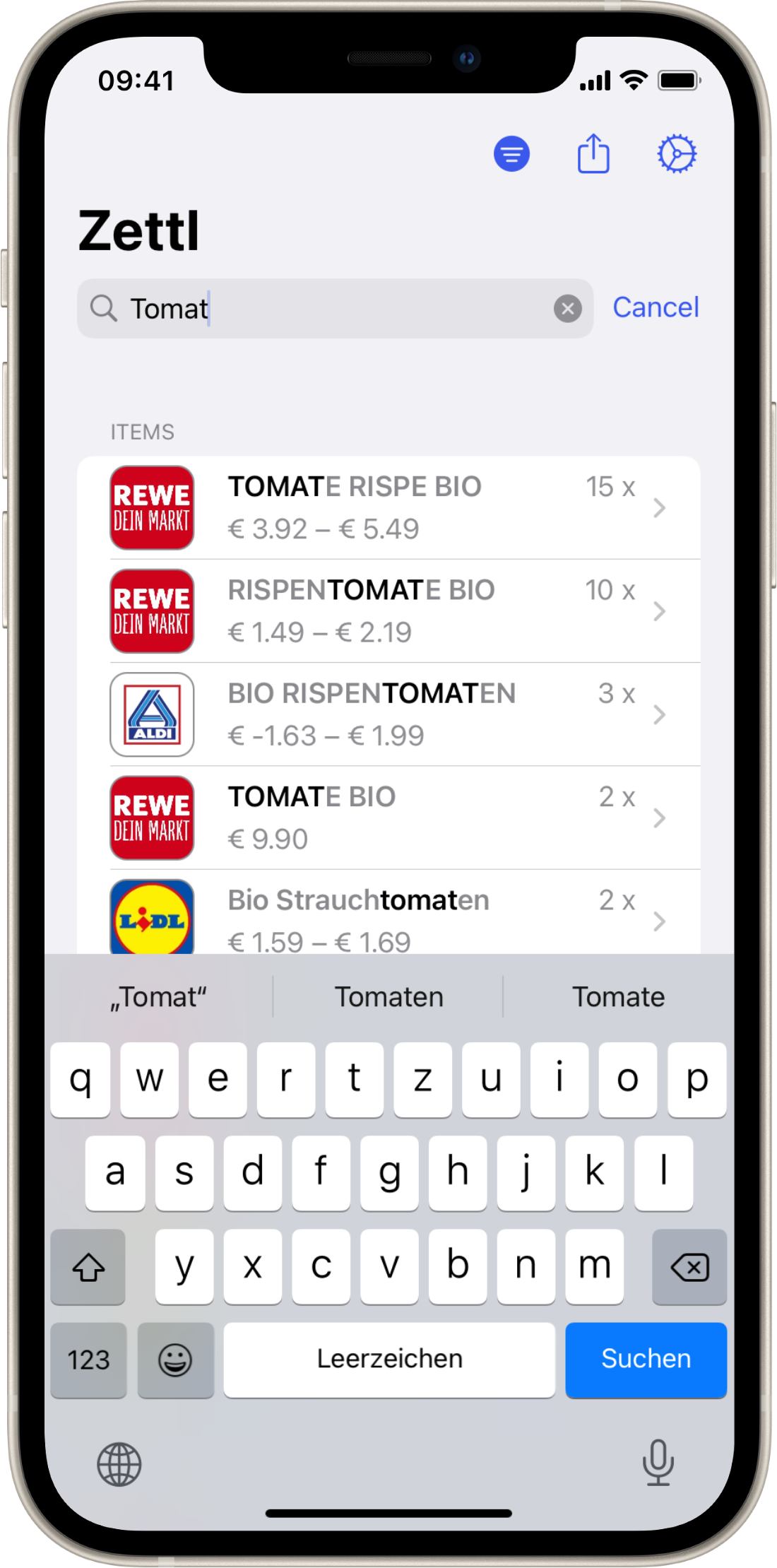 Search
Quickly search for items, receipts or stores.
Analytics
Analyse how much you've spent over time, the most expensive and most frequently bought items, and which stores you spend how much in, and how often.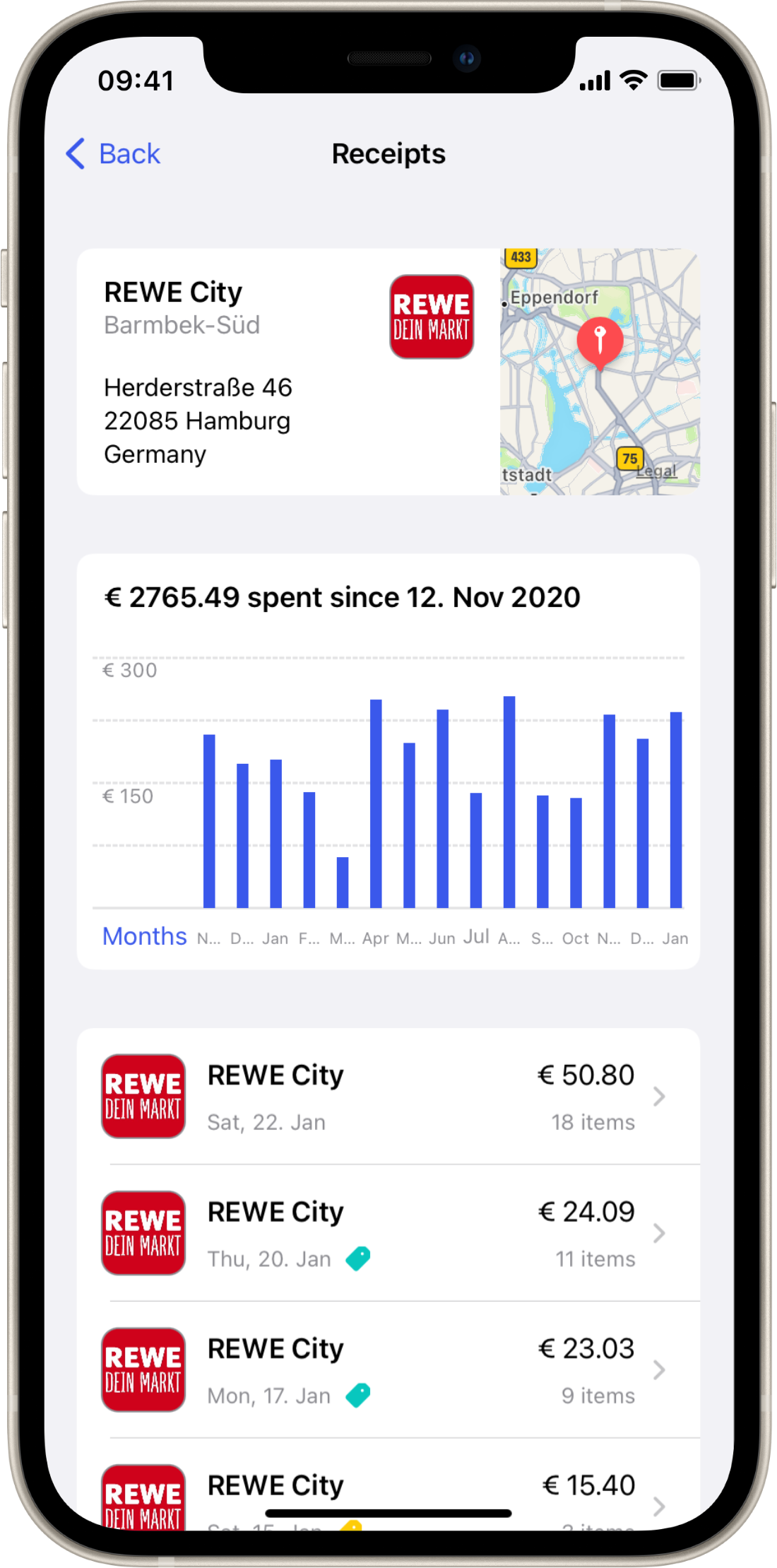 Store Overview
See all receipts for a selected store.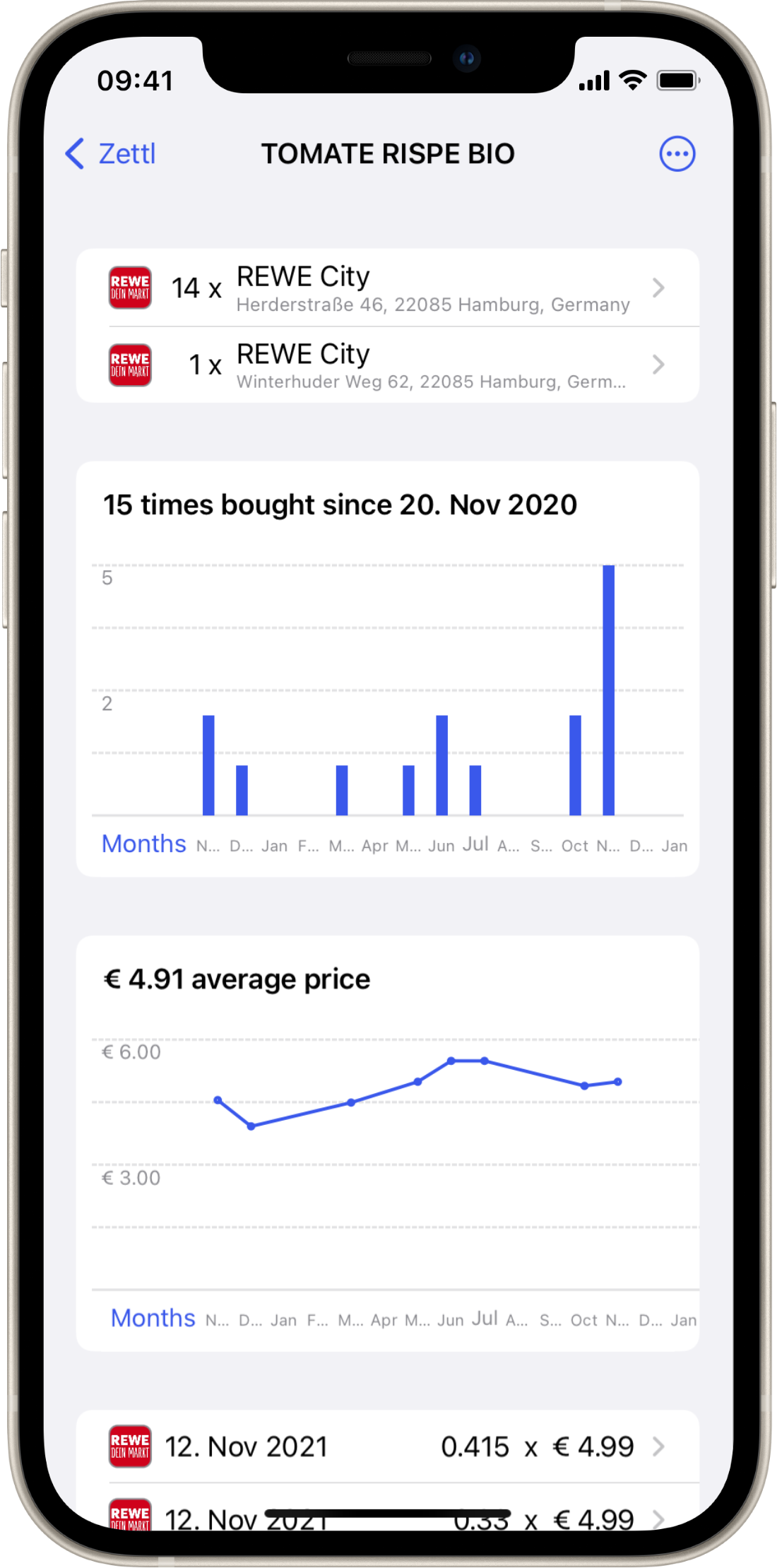 Item Overview
You get an overview for each item and its price history.
Filter
You can filter receipts by time, store, price and tags.